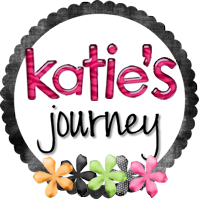 I would love for you to join me in this 30 day blog challenge! I am a few days behind so today will be my catch up post. Thanks Katie! Can't wait to get started!
Day 1-Introduce, recent picture, 15 interesting facts
Day 2-Meaning behind your blog name
Day 3-Your first love
Day 4-Your parents
Day 5-Your siblings
Day 6-A picture of something that makes you happy
Day 7-Favorite movies
Day 8-A place you've traveled to
Day 9-A picture of your friends
Day 10-Something you're afraid of
Day 11-Favorite
tv
shows
Day 12-What you believe
Day 13-Goals
Day 14-A picture you love
Day 15-Bible verse
Day 16-Dream house
Day 17-Something you're looking forward to
Day 18-Something you regret
Day 19-Something you miss
Day 20-Nicknames
Day 21-Picture of yourself
Day 22-Favorite city
Day 23-Favorite vacation
Day 24-Something you've learned
Day 25-Put your
iPod
on shuffle, first 10 songs
Day 26-Picture of your family
Day 27-Pets
Day 28-Something that stresses you out
Day 29-3 Wishes
Day 30-a picture
If your reading this, you should think about joining the fun too!
I am Jenny Diane and from Austin, TX. I have Chocolate Lab named Belle (Jingle Belle...she was born on Christmas) a grumpy male orange cat named Stetson and a Grey Tabby cat named

Lucchesse

. I have been married since March of 2007 to my BEST friend in the whole world and we are expecting the delivery of our first baby, a girl, in January. Her name will be Kennedy Kate but I have already started calling her

KK

.
I am a runner who is taking a break due to pregnancy but I miss it a lot

I love candy and my husband constantly tells me it is bad for me

I'm tall. 5 foot 11

I find myself becoming less outgoing as I grow up and this makes me sad.

I absolutely LOVE what I get to do every day and am so so blessed to be a part of

FHTM

My husband and I work wonderfully together and I just can't get enough of him

I am nesting and that means that if I haven't used it recently I am selling it in a garage sale on Oct 30

th

I don't like wearing or buying maternity clothes

I love the movie Elf

I love to laugh and tell corny jokes

I became a Christian on June 14

th

of 2000 and love the Lord with all of my heart
I have a bucket bracelet and think you should have one too

I take a bath every single night

When I was little I wanted to be a country singer

I'm not crafty and proud of it. I do LOVE those of you who are. It kind of amazes me :)
DAY 2: Meaning behind your blog name
I started this blog to track my runs and training for races so I chose a quote from a old Nike

tshirt

I had in high school. On the front it said, "gotta run" and on the back it said "catch me later" I wish I still had that shirt.
I "dated" a boy named Ryan from 7

th

-11

th

but after becoming a Christian we didn't have much in common any more. I am thankful for that time with him though :) Those were such sweet days. What is more fun is seeing who God had for me as a spouse. My husband Kyle is more than I could have ever prayed for and leads our family and loves me so well. "Some of God's greatest gifts are unanswered prayers" thanks Garth. He is my first true love.
My parents have made me who I am today and I just love them. They were married for 26 years and a wonderful example of marriage to me as I grew up but chose to go their

separate

ways when I was in college (yes this was

extremely

hard for me and another post for another day) but this made me such a fighter and I'm real thankful for brokenness. That time in my life forced me to cling to the Lord and made me see my parents as human for the first time. It also helped strong relationships form between my parents and I. I have my dads personality

completely

! He is funny and sensitive and so am I. Everyone tells me I look like my mom but I sure didn't get her craftiness :) She is sweet and has taught school almost 30 years. I have my compassion and willingness to teach from her.