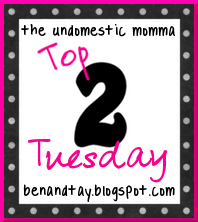 Kyle and I are sticking with "J" and "K" names
1. Girl name: I love the name Kyla Joy and will name my first daughter that if I have one.
2. Boy name: James Ray. We would call him Jimmy Ray if we have a boy. James was my great-grandfathers name and he just meant the world to me.
Don't go getting any ideas :) It seems we are just adding animals to are family at this point.